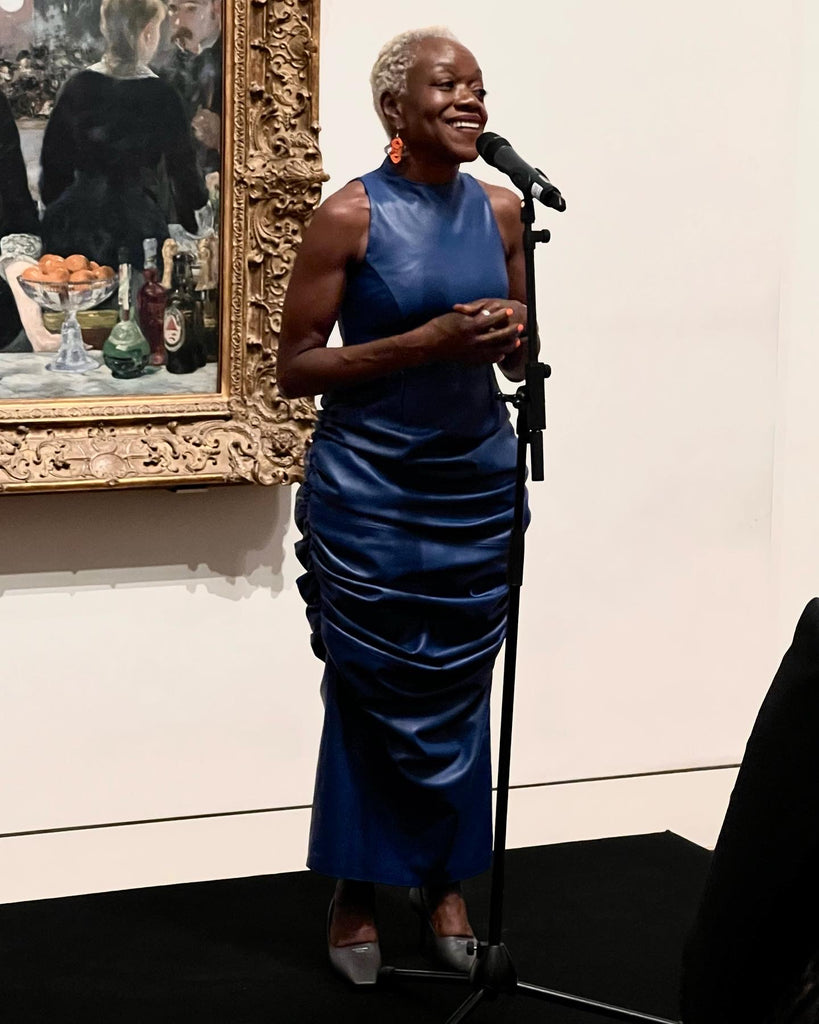 We had the pleasure of designing a custom look for the legendary Claudette Johnson for the opening of her major exhibition at The Courtauld Gallery entitled "Presence". We chose a blue that would speak to the distinctive rich blue present in her paintings. 
-
"A founding member of the Black British Arts Movement, Claudette Johnson is considered one of the most significant figurative artists of her generation. For over 30 years she has created large-scale drawings of

B

lack women and men that are at once intimate and powerful." 
The exhibition runs 29 Sept 2023 – 14 Jan 2024 and is held in the Denise Coates Exhibition Galleries